Modern Valentines Day Party Ideas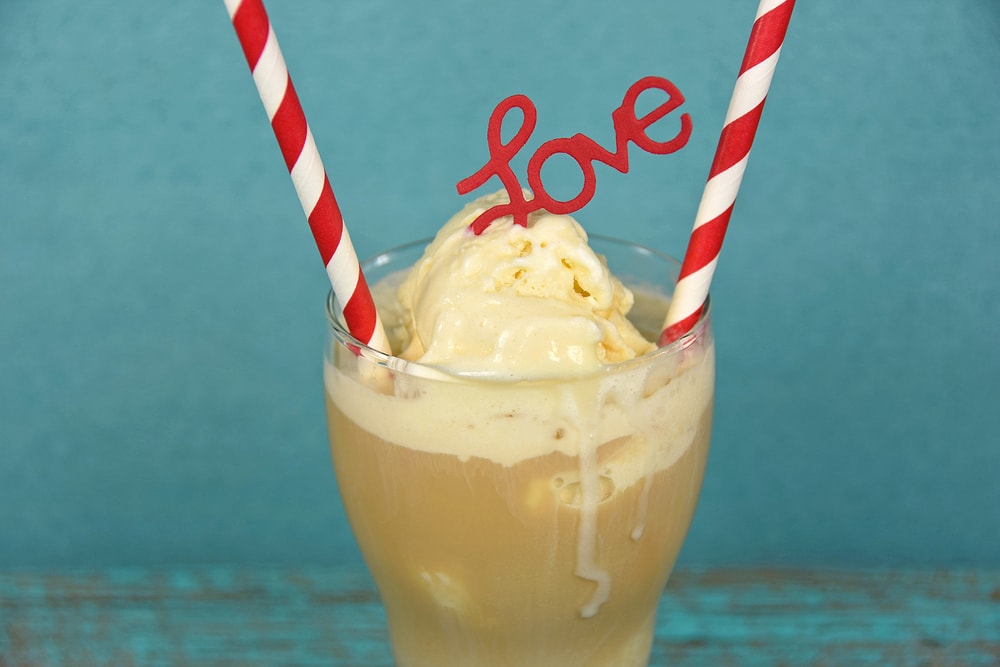 Why spend a fortune going out for a meal on Valentines Day to drink in a crowded bar or eat at an expensive restaurant surrounded by other couples and being served by overworked waiters, when you can have a fun time at home? Why not invite your friends around for a themed party, then when the night draws on and they go home you can enjoy a little relaxation one on one?
When you stay home, you get to enjoy a more personal environment; it's just you and the group you invited, and you can do things on your own schedule. You don't have to worry about being rushed, and you don't have to worry about your great night being interrupted by another lover's tiff, or by a rowdy group turning up just when things are getting sentimental.
We've been doing the "romantic night in" for Valentines Day for a few years now, and we've got the decor down to a fine art. The cuisine, we're still working on - but nobody is perfect, right?
Here's a quick look at some of our favourite themed items for Valentines Day.
Cake Toppers

'Love' Fancy Cake Topper
No romantic meal is complete without a stunning dessert. The right cake topper can turn even a simple chocolate cake into a special treat. This 'Love' Cake topper is gold (and who doesn't like gold) and the eye-catching script will add a touch of class to whatever you serve. It's 16cm across, with a 12cm pick, so it should suit most cakes. Hopefully, the party invitees will leave some for you to enjoy afterwards!
Napkins

Red and White Stripe Napkins (20 pack)
Of course, if you're trying to have a themed party or night in, you're going to want to serve everyone some treats. If you're hosting a party buffet, then paper plates and napkins are a must. These napkins are from a "Pirate" collection, but the red and white stripes will suit the romantic 'heart' theme too. Combine them with pink plates, flowers, and delicious food and you've got the beginnings of a brilliant buffet for your guests.
Romantic Straws

Red and White Stripe Candy Stripe Straws
These red and white straws will add a nice finishing touch to your drinks - whether that's sensual chocolate, cocktails with suggestive names, or just a fruity punch.  You can use these for family-friendly parties too. So if some of your friends are bringing kids along they can enjoy their fruit juice served in the same way that the adults are getting theirs. Again, these are supposed to be "pirate" themed, but who says that your heart isn't a treasure?
Floral Heart Stickers

Sweet Floral Heart Stickers
Use these cute floral heart stickers to decorate gifts, seal treat bags, or just to scatter around to add a little softer touch to your decor. They're understated and sweet - so they are ideal if you want to be sentimental but not sappy. They certainly offer a nice break from 'hot pink' and 'red hearts' which tend to dominate most romantic themed spreads.
More Cute Ideas
Add to the general decor with some of the treats, candles and decorations from our Vintage Rose collection and you'll have a fully fledged romantic theme. Be sure to look at serving plates, doilies and tablecloths - because it's those things that will really make the spread at the party stand out.
Party Games and More
Food and decor are important at parties, but what really makes people remember a party is how it made them feel. If you can have people laughing and smiling, it's a hit! If you can help people make a connection with each other, that's a success too. So, get people playing some fun games. If it's a general 'valentines' party and you're not aiming it purely at couples, make sure there's a decent group of single people there and get them to mingle as much as possible. There are lots of card games for adults that are great icebreakers.
If it's for teenagers, get them dancing and playing games too - again, you'll find wholesome games that are still for an older audience, and they'll have fun with those.
Couples should spend time with each other, but time with the group as well. Eat, drink, and get a little sappy with each other, but give the party a natural end so that people have a chance to go and spend some of the evenings together.
If the party is before the big day itself, then there's one thing we've found to be a big hit with our guests. Play the usual party games, but have prizes that include babysitting for the big night (if your friends have kids), or bottles of bubbly for them to take away. These don't have to be expensive gifts, but they'll go down a treat with your guests!